Remembrance Sunday commemorates 100th anniversary of the Armistice
This year's Remembrance Sunday will be doubly poignant as it falls on the 100th anniversary of the end of World War I.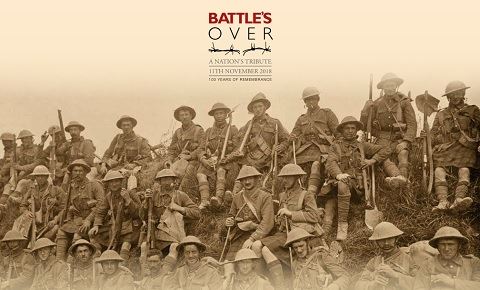 A number of services and special commemorative events have been arranged in the Lancaster district for people to pay their respects to those who died in the war, and other conflicts since.
The commemorations will start with a sombre rendition of Battle's O'er by lone pipers at Lancaster Castle and the war memorial in Morecambe at 6am, followed by a number of traditional Remembrance Sunday services.
Lancaster
Garden of Remembrance, Town Hall, Lancaster starting at 10.35am, followed by a service in the Priory Church at 11.30am.  There will be a parade and March Past leaving the Priory Church and ending at Lancaster Town Hall at approximately 12.50pm.
Morecambe
Cenotaph, Marine Road. A procession will form up at the Platform, led by Morecambe band, leaving at approximately 10.40am, for a service and two minutes silence at the cenotaph.
Torrisholme Cemetery, Westgate. Please gather at the Cemetery Chapel by 10.30am for quiet reflection. A two-minute silence will be held at 11am, followed by a short reading led by the Friends of Torrisholme Cemetery.
Literature and photographs will be on display in the chapel, and light refreshments will be served.
Carnforth
The parade will leave the council offices on Market Street at approximately 10.30am and then proceed along North Road and New Street to the war memorial for a service at 11am.
The day will conclude with the lighting of beacons across the district, including at Lancaster Castle, the Priory, Warton, Morecambe, Halton, Abbeystead Estates, and Silverdale at the "Pepper Pot". The Ashton  Memorial is also being lit in red.
Parking on Remembrance Sunday
To help people to pay their respects, Lancaster City Council has suspended parking charges on the car parks at the Bay Arena in Morecambe and Nelson Street in Lancaster on Remembrance Sunday.